Able Restoration: Your Local DKI™ Member In Southeast New England
The Country's Largest Disaster Restoration Services Network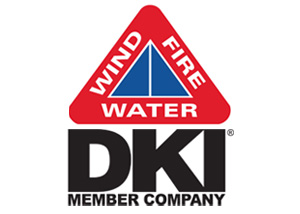 What Is DKI?
Founded in 1974, Disaster Kleenup International (DKI) has grown to include more than 400 service locations throughout the USA. representing nearly every state in the union.
As the largest disaster restoration contracting organization in the country, we've built a long-standing reputation for our high industry standards, best practices, and quality results.
Able Restoration is your local source for disaster restoration and cleanup services of all types -- including damages related to water, mold, fire, and smoke.
Our services also includes promoting a healthier home through air duct cleaning, indoor humidity control, and crawl space repairs and upgrades.
We're proud to operate throughout the Massachusetts, Rhode Island, and New Hampshire area, including Worcester, Boston, Providence, Cambridge, Manchester, Springfield, Lynn, Quincy, Nashua, Lowell and surrounding areas.
Contact Us For A Disaster Restoration Quote!
When disaster strikes your home, it's vital to bring professional help to the scene as soon as possible. Since humid, wet conditions can lead to mold growth in 24-48 hours, we recommend using a company that has emergency service, and can arrive on the site right away.
Like all DKI members, we make our services available to our customers at all times -- 24 hours a day, 365 days per year, and can arrive at your home or building within two hours.
We have the experience, equipment, and professional services you need to remediate the damage and return your personal property to livable, valuable condition.
Contact us today to schedule your appointment!
Fast, Professional Solutions For Fire, Smoke, Water, & Mold Damage
Each disaster that hits a home is unique. Fires can be the source of more than 100 complex chemical reactions, and the heat and breadth of the damage can largely mandate how much water and smoke are present once the fire is extinguished.
A reliable disaster restoration company will be able to address all damages -- eliminating odors, drying out wall cavities, and restoring your sentimental and valuable properties to the fullest extent. That's where our experts at Able Restoration come in!
Why Choose A DKI Representative?
24 hour service, available every day of the year
Emergency response time within two hours of contact
Provides a comprehensive program for claims processing
Annual restoration work totals more than $1.5 billion
Largest inventory in North America for restoration equipment
One in six Certified Restorers® is a DKI member
When Disaster Strikes, Your We're Here For You!
At Able Restoration, our specialists make it their mission to provide you with a smooth, comprehensive recovery of your property through every step of the mitigation and restoration process. As a company that's lead the industry since 1995, our years of service give us the ability to complete even the most large-scale and extensive loss recovery projects.
To schedule an appoint with us for a disaster restoration quote, contact us by phone or e-mail today!
Our emergency and maintenance services are available throughout the Massachusetts, Rhode Island, and New Hampshire area, including Providence, Boston, Worcester, Springfield, Manchester, Cambridge, Lowell, Lynn, Quincy, Nashua, and many surrounding areas.
Looking for a price? Get a no cost, no obligation free estimate.